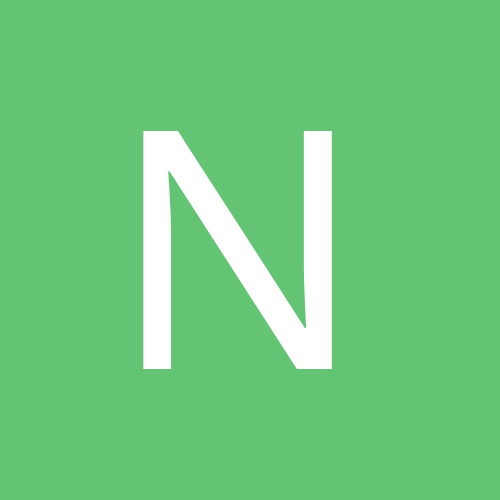 Notinband
Validated Members
Content count

10

Joined

Last visited

Days Won

1
JT2002

reacted to a post in a topic:

Updated ISU Band Championship Predictions (2 week update)

What about Downers Grove South? They have performed well so far.

JT2002

reacted to a post in a topic:

Victor J Andrew Marching Invitational Sched./Predictions

I agree with these picks.

Good early competition with about a third of the field participating in a competition last week. We will see if feedback from last week helps these bands this week. My picks: 1A - Lakes Community 2A - Naperville Central 3A - The easy pick is Lincoln-Way, but Lockport Township, Downers Grove South, and Greendale performed twice at Lake Park last week. This will be Lincoln-Way's first competition. I agree with BAND - Lincoln-Way as first pick, but no one should be surprised if Lockport Township wins. First place thru fifth place could be a tight grouping.

Notinband replied to briar62's topic in General

Traditional uniform, with shako and plume. To me this adds to the visual presentation.

Prospect had a very nice performance. Lockport Township had some technical issues during the preliminary round, but came back strong in finals. Downers Grove South looked really good.

The final Lake Park schedule is posted. Class placement has been changed for a few bands (there was not a 4A Class in the original schedule as shown in the first post). These changes will not affect finals.

JT2002

reacted to a post in a topic:

Lake Park Lancer Joust Prediction

It will be a toss-up between Prospect and Lockport Township. Lockport performs a partial show at Lake Park. Greendale always has a solid performance. Also, Andrew has performed well at this competition in the past. I would place them higher.

JT2002

reacted to a post in a topic:

Bands to watch in 2019

My analysis of the top nine bands from ISU last year. I do not know a lot about the remaining bands. Lincoln Way – The band to beat, and probably will remain so. They have the largest band and the largest pool of students from their schools. O'Fallon Township – Very nice show the past couple of years, but the question is whether they can repeat. It will be interesting to see what their show will be this year. While not at ISU in 2019, they are going to several BOA competitions where other Illinois bands are performing. Marian Catholic – Best band musically. Always has great shows, but the show theme last year was not as powerful as past shows. I expect better this year. Lockport Township – Excellent visual performances. Excellent soloist performances. Watching their YouTube video of their 2018 Grand Nationals performance provides an overall perspective you do not see at local competitions. Lockport has always placed a very close second to Lincoln Way in the ISU 6A field, so this a band to watch in the future. Prospect – Their show is always well executed. One of the bands you don't want to miss performing. Always a very good band and will remain within the top five. Lake Park – Very nice show and well executed. I believe band size has limited them the recent past. Morton – Excellent all-around band. Finished 29th at 2018 Grand Nationals. They do not have the appearance of a small school band, and appear to be a very dedicated group. I expect Morton to remain the top 2A band for several years. Downers Grove South – An excellent show in 2018. I expect they will build from this show in 2019. Another band you want to watch. Bloomington – A band with very good potential. My belief is their show needs to be more artistic.

I don't think there will be much difference from the past couple of years. O'Fallon not being at ISU will affect boasting rights in the state, but O'Fallon will be at BOA competitions with other Illinois bands.

This may not be quite right (but I'm not certain). The band who wins first place in each class automatically qualifies finals. But then it gets a little complicated. For Class 1A to 4A, the next three highest scores qualifies for finals, so a total of seven from 1A to 4A. For Class 5A and 6A, the next five highest scores (after the two first place bands) for those two classes qualifies for finals, so a total of 14.