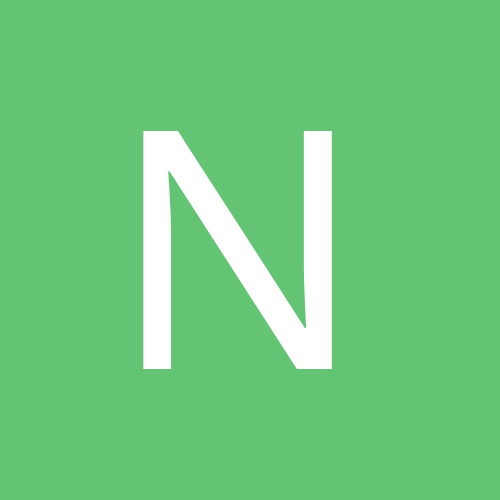 Notinband
Validated Members
Content count

46

Joined

Last visited

Days Won

3
Lincoln-Way is not going to Grand Nationals.

Notinband

reacted to a post in a topic:

Top Illinois Marching Band Semi-finals recap/Finalist bands

Nice to see these eight bands competing. Fourteen Illinois bands participated in the Indianapolis Super Regional last year. Most schools do not have their 2020 schedule posted yet, but I'm sure the final count will be close to the 2019 numbers. Marian Catholic usually attends, and we don't know about O'Fallon or Lincoln-Way attending.

Yes, I admit my picks are biased towards Chicago area bands (I live in the western suburbs). Western Illinois bands rarely compete in Chicago area competitions. The only time I see these bands is at the ISU competition. Even then, I normally do not get to ISU until noon, missing the 1A and 2A bands. I do see Galesburg at ISU, and I think they are a very good band.

I just checked Lincoln-Way band webpage. They have an Informational Meeting on their calendar for March 19th. We may hear something then.

Welcome aboard! I recognize your user name from HornRank.

JT2002

reacted to a post in a topic:

BOA Grand National Championships — Nov. 12–14, 2020

Lockport is attending. Lockport already has their 2020 schedule on their marching band website. HornRank has similar thread showing IL bands already committed.

Really don't know a lot about single A bands, but Illinois Valley Central has had a strong program lately. Providence Catholic (though probably not a single A band), had an outstanding year for 2019.

Hopefully this will generate some discussion... Overall, I think 2019 was positive for Illinois marching bands. This can be justified by the Indianapolis Super Regional results. Illinois was represented by three bands in the top seven in Finals and had five bands in the top 20. Without searching through archives, this may be the best overall finish by Illinois bands at the Indianapolis Super Regional. As I previously stated, Indy Super Regional results from 2019 should help recruitment for the top bands below. I provided my outlook and questions for my top 10 bands. Since I live in the western suburbs of Chicago, I see the Chicago area bands more than bands from downstate Illinois. I also provided my 2019 comments (for comparison) when the same question was asked a year ago. 1. Lincoln Way – (2019) The band to beat, and probably will remain so. They have the largest band and the largest pool of students from their schools. 2020 – Very nice show for 2019 that was well executed with the two-color uniforms and props. Really came on strong at the end of the season. Always has a nice show. Strong color guard. Overall, I have the same expectations for Lincoln-Way in 2020. 2. O'Fallon Township – (2019) Very nice show the past couple of years, but the question is whether they can repeat. It will be interesting to see what their show will be this year. While not at ISU in 2019, they are going to several BOA competitions where other Illinois bands are performing. 2020 – Like Lincoln-Way, always has an excellent show. We can expect O'Fallon to be strong again in 2020. I do not know much about the school to provide details for a 2020 forecast. Unfortunately, ISU and the St. Louis Super Regional are the same weekend again in 2020, so we may not see O'Fallon at ISU for a second year in a row. 3. Lockport Township – (2019) Excellent visual performances. Excellent soloist performances. Watching their YouTube video of their 2018 Grand Nationals performance provides an overall perspective you do not see at local competitions. Lockport has always placed a very close second to Lincoln Way in the ISU 6A field, so this a band to watch in the future. 2020 - Again, the visual aspect of their 2019 show was extremely strong, and the addition of the drumline (albeit small) accented their overall performance. Very nice woodwind movements. Lockport is probably the best in the state at integrating the color guard into their show. Lockport made Finals for the first time ever at Indianapolis Super Regionals, so students must be excited about this accomplishment and should carry over into 2020. I expect 2020 to be another highly successful year for this school. 4. Marian Catholic – (2019) Best band musically. Always has great shows, but the show theme last year [2018] was not as powerful as past shows. I expect better this year. 2020 – I thought the execution of their show was better in 2019 than 2018, but I think the quality of their competition is also getting better. Just missed finals at Indy Super Regional and Grand Nationals, it will be interesting to see how Marian Catholic responds for 2020. 5. Prospect – (2019) Their show is always well executed. One of the bands you don't want to miss performing. Always a very good band and will remain within the top five. 2020- The 2019 statements remain true. They do not perform an overly complex show, but their execution is always among the best. Finished 17th at Indy Super Regional and will remain within the top five within the state. 6. Downers Grove South – (2019) An excellent show in 2018. I expect they will build from this show in 2019. Another band you want to watch. 2020 – This band may have experienced some growing pains in 2019, and appeared they finally got everything together at the University of Illinois Championships. I still believe this is a band to watch. 7. Morton – (2019) Excellent all-around band. Finished 29th at 2018 Grand Nationals. They do not have the appearance of a small school band and appear to be a very dedicated group. I expect Morton to remain the top 2A band for several years. 2020 – Still the best band in the ISU 2A Field. I expect them to remain very successful. I still consider them a enthusiastic group. 8. John Hersey – (no 2019 prediction) – Started slow in 2019 but came back strong later in the season. Like Prospect, another band that executes their program very well. 9. Victor J. Andrew – (no 2019 prediction) – Andrew had a very good season for 2019. Their show was always a crowd favorite. Will their success continue into 2020? 10. Romeoville – (no 2019 prediction) – A school that had a very successful season for 2019. Romeoville made finals for the first time at ISU. The excitement was very evident in the both the crowd and in the band at ISU. A cleaner and more polished performance will improve their overall placement.

Anyone else? I was going to wait a few months before posting something similar to the previous post, ( hoping to hear some pre-season status), but I will post something with me guessing on expectations for 2020.

Top 5 are easy to pick (alphabetical order) Lincoln-Way Lockport Township Marian Catholic O'Fallon Township Prospect My opinion, next five (alphabetical order) Downers Grove South John Hersey Morton Romeoville Victor J. Andrew I will update the list in a few months, with more details. I believe the results from the Indianapolis Super Regional last October will help recruitment for Lincoln-Way, Lockport Township, and O'Fallon Township for 2020.

In hindsight, I wonder if Lincoln-Way, O'Fallon Township, or Lockport Township could of made Finals if they had attended. Lincoln-Way I believe so, The other two would have been bubble bands.

JT2002

reacted to a post in a topic:

what schools surprised you the most

I was at Indy last weekend, and took notes on bands I thought would finish in the 5-25 range to assess who I thought would make Finals. (Avon, Carmel, Blue Springs, were locks for Finals.) The bands I noted with playing while marching and audible woodwinds did well in placements.

Agreed, Romeoville. Without even opening this thread and by reading the title, they were the first band to come to mind. Other bands I thought stepped up this year: Providence Catholic and Victor J. Andrew.

johnlivingston

reacted to a post in a topic:

How Marching Band is Judged

There are two things I look for when watching marching bands: 1. Marching and playing instruments at the same time. 2. Good woodwind movements. I do not like performances that are basically loud horns.

Congratulations to all the Illinois bands! They did a fantastic job representing Illinois!