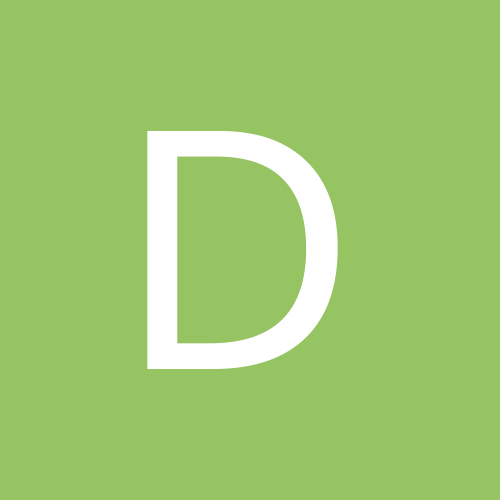 Content count

519

Joined

Last visited

Days Won

3
Everything posted by drillwriter
For anyone involved in trying to design "safe" drill for bands this Fall, I'm torn between using a minimum of 3 step intervals (5.6 feet) or 4 step intervals (7.5 feet) in the winds. What are other bands doing, especially larger bands (100+ winds), where a minimum 4 step interval presents some challenges?

If I had to bet, there will be no HS football this year - and probably no HS sports at all in the Fall, at the bare minimum. There shouldn't be if common sense prevails. The virus isn't going away any time soon, and PRO team sports in the US are struggling with outbreaks even when they are isolated in "bubbles" and being tested on a regular basis.

This is very realistic and common sense. With U of I, ISU and EIU cancelled, and Illinois not allowing gatherings of more than 50 until a vaccine, how can anyone expect there to be any competitions in Illinois this fall? I'll say NO. I don't know the guidelines in Michigan, Indiana, Ohio or Missouri, but is it realistic that any Illinois band can SAFELY learn & rehearse some type of competitive show (yes, I know BOA has shortened the minimum show time) and then SAFELY make LONGER bus trips to other states (and surely, overnight lodging is off the table) for competitions? I have a really hard time seeing this. While we all love the marching arts, we're seeing directors placing safety as the #1 priority, and that's the way it should be. IMO, the most realistic for this year: learn your music and guard work virtually (wind players could learn choreography as well), get together in safe groups to rehears as possible, and hopefully put together a standstill concert with guard performance for safe-sized audiences - maybe multiple performances to accommodate any who wants to see a performance. The only thing I've heard about the possibility of safe "drill", and I think it was from the U of Michigan director, was always keeping the winds at 4 step intervals (not sure about percussion). This might be something to try if directors really want to get freshman marching & playing experience. One other crazy thought: I know a high school year has a template and timeline for Fall, Winter and Spring, but could marching band be shifted to the Spring? Just a thought.

Not trying to be overly negative, but I just don't see how bands, especially larger bands, are going to be able to safely rehearse, learn a show, travel and perform. It's not even clear that all Illinois students will be going physically to schools come August, nor is it clear that there will be PRO sports this Fall, let alone HS football , or that people would be allowed in the stands if there is. Trust me, i WANT there to be marching band this Fall (very sad that drum corps was cancelled this year), but I think the odds are against it. Even if bands can somehow put shows together, would people be allowed in the stands? If not, is it really worth it?

drillwriter replied to Dan Balash's topic in General

Woa. Can High Schools have individual school marching bands AND a co-op band? A co-op LW band would have the potential to be a big, impressive group.

I guess that depends on you definition of "poorly"

Do you really think a band is going to do anything very different whether they get 18's across the board at a show, versus 14's across the board?

...but I wish groups made my heart stop with their power. I think you need to go to Indiana for that

drillwriter posted a topic in General

This isnt good: http://wreg.com/2015/08/21/brandon-hs-marching-band-pulled-for-violating-federal-court-order/

That's the part that concerns me. MANY pieces of music have some sort of tie to hymns. Stuff like this can, and eventually will go to court as some point, since we live in such a litigious society. And the definition of "religious" is subjective - who knows what a court would say? Question: can A Christmas Festival (with choir) be performed or is it too religious? Is it less religious if a band plays it without a choir?? I just see a slippery slope here.

I must say that I'm disappointed in the lack of responses to this topic. Did anyone read the article? Any concerns?

drillwriter replied to Dan Balash's topic in General

Um, anyone else think that this could be a very dangerous (in a good way) show? Glad to see Mr Snoeck back!

drillwriter replied to AustinIllini's topic in General

Wow - closing a school that was built only 8 years ago is a shocker. I always thought that the LW district had their act together, with purchasing land and planning for growth. The growth hasn't happened as fast as planned, but I assume it'll only be a matter of time before there are homes on all of that undeveloped land.

Based on past, history, I'd guess O'Fallon. Maybe Prospect?

NN's performance of PDQ Bach's 1712 Overture is a very memorable show from many years ago that I really liked.

There are more considerations than just trying to put together a "superband". For example, there's an economy of scale. Putting on a competitive show can be expensive. Instead of 2 times the cost of designing a show and 2 times the cost of a staff, you can get some economies with 1 show - nothing wrong with saving money, is there? This might also simplify the needs for rehearsal space. Also, perhaps they are going for a unification/equity across the district - nothing wrong with that, is there? Some people want to assume the worst about their motivations - I choose to assume otherwise. I find it really hard to believe that the primary reason for doing this was to "win".

Good luck to all bands performing this weekend!

I've seen some pretty great designs and performances over the years from bands that were clearly not going to "win" the competitions that they attended. So, yeah, it's not about winning. In fact, many times, I enjoy the bands that don't "win" more than the bands that do. It's about a lot of other things. Winning some trophy end up on the long list of those things, but I doubt that even the directors of the top echelon bands don't focus on "winning", but rather maxing out the show design and the execution - and, if you asked me, it's about entertaining the audience and having the students grow and learn and have fun along the way. Being a great band is a cultural thing that isn't founded on winning or defining the success or failure of a season based on "winning".

No way is that MCs ending. It left me hanging. I want to know: Is the Diver saved? What happens to her? Surely there's a final chapter.

For those of you that are newer to the forum, when social media policies didn't exist, there we a few bad apples from somne HS bands that would get into flame wars here, talking trash, etc. Band directors rightfully had to be heavy handed and forbid posting here to ensure that their school wasn't represented in a negative light. Sad that a few bad apples did indeed spoil it for the bunch.

Co-op (i.e. combined HSs from the same district) sports teams are actually allowed, at least for some Illinois HS sports. I know that this is done for hockey, gymnastics and lacrosse. There was a rumor at one point that Wheaton-Warrenville South and Wheaton North were considering a co-op marching band - not sure how true it was. Fair and unfair is in the eye of the beholder. If you assume that a larger band has an unfair advantage, so be it. Not sure I agree. And this wouldn't be akin to "recruiting". On the flip side, Lincolnway dividing into multiple bands could be considered "unfair" because it introduced more competition - for example, "old" Lincolnway HS would take one spot at ISU finals, now, 2,3 or 4 Lincolway's may take finalist spots.

What's up with the U of I judging system? Maybe this was all defined up front, but one judge on Music GE is very nonstandard, and then the visual ensemble and individual numbers are the same, making me think that a judge was missing. Doubling one judges score can really skew things. Thoughts?

While prelims goes before finals, and it's easy to think of a drop or a raise in terms of the change from prelims to finals, it's just as reasonable to think that the prelims scores and placements were more "right". But, with a smaller number of groups in finals, I tend to think of finals scores and placements as probably being more accurate. In general, the judges should get the right bands into finals and then get the placements right in finals.

Well, it was good to se a few new faces make finals at ISU. The evening show didn't provide any real surprises though. That's the risk you run with using the same judges. Without seeing any scores, it looks like the placements pretty much mirrored prelims.