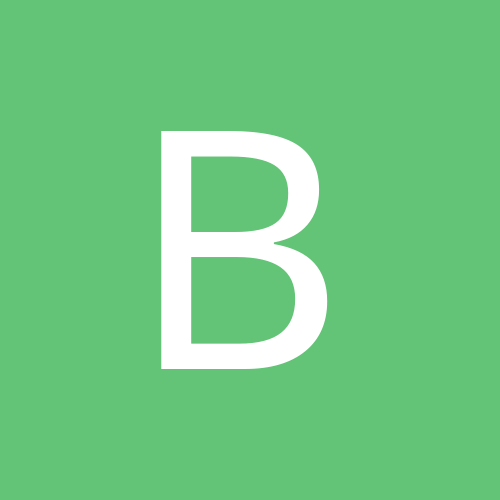 BlueStarsDad
Validated Members
Content count

60

Joined

Last visited

Days Won

3
Everything posted by BlueStarsDad
Here ya go ... not pretty but it will show you the results. Last three bands did not compete due to weather.

Some one posted them over on the Greater St Louis Marching FB page

Cheap plug ... but if you are on Facebook, join the "Greater St Louis Marching" page. We'll be doing live updates from the contest and a few behind the scenes stuff (like the draw board!).

Here are my finalist predictions: Broken Arrow Blue Springs O'Fallon Jenks Marian Catholic Dripping Springs Owasso Bellevue West Lincoln-Way Grain Valley Betonville Blue Springs South Clovis Fort Zumwalt North

Pretty sure the SIU results are available on the Greater St Louis Marching Facebook page ... please join if you aren't already a member

Just a note ... the results listed on this site aren't 100% accurate. Fort Zumwalt North and Belleville East tied for first (with the GE going to East for the caption win). Also, there was no Large School Grand Champion named but Triad High School was named the Small Class Grand Champion.

BlueStarsDad replied to Drummer79's topic in General

We've started a FB page called "Greater St Louis Marching" ... more focused on Southern Illinois and Missouri. Already have almost 500 members and lots of activity during the shows yesterday. Not quite like what Illinois Marching was in the past but a good place for folks to share.

And here are my predictions for Indy: Carmel Avon Homestead Union Castle Center Grove Marian Catholic Lawrence Township Rosemount Centerville Fishers Columbus North Eden Prarie Lockport Township Bands that could make finals include: Penn Lincoln Way Lakota East Blue Springs South Ben Davis Victor J Andrews Greenwood Wish I could put Marian higher but after seeing them last week, they are not there yet ... but they will be by November. There are few Illinois bands that could make an impact in Indy.

Lets have a little fun with this. Here are my predictions for STL: Broken Arrow Blue Springs Cypress Falls O'Fallon Owasso Westwood Grain Valley Jenks Bentonville Bixby Prospect Camdenton Morton Fort Zumwalt North Bands that could make finals include: Mustang Anderson Blue Valley West Liberty Lincoln Belleville East Paragould Probably won't be a great showing for Illinois bands in finals but hoping that O'Fallon surprises us and does better than predicted.

I'll add a little more commentary ... I was watching on-line, which I don't think is the best experience ... but was also communicating with folks who were live in Lucas Oil: Carmel - Not a typical Carmel show ... but wow. Loved the music .. drill still needs some cleaning but very cool. Blue Springs - not sure I like all the props but its a very powerful show. I've seen it 4 times now from many different angles (front row at St Louis ... oh my goodness). Its going to place top 4 but not sure its my favorite. Center Grove - first time seeing them but solid show. Fairly clean compared to others. Likely: Lawrence Township - will most likely be in finals. Still have their music running through my mind as I type this. Good show ... just not as tight as past LT shows. Madison Central - I feel this was the strongest show execution wise of the day but lacked in general effect. But I love clean execution so I hope to see again tomorrow night. Maybe: Ben Davis - interesting show (not sure about the uniforms) but had good music and relatively clean visual. Would not be surprised to see them again tomorrow night.

Well, after today, I see it as: Locks: Carmel Blue Springs Center Grove Likely: Lawrence Township Madison Central Maybe: Ben Davis

In placement order: Avon Carmel Marian Blue Springs Homestead Castle Center Grove Brownsburg Lawerence Township Centerville North Hardin Lockport Ben Davis Madison Central These results should tell us a lot about next weekend!

Not a lot of contests this weekend but here are the results from Belleville East Invitational: Class 2A: 1st - Murphysboro (Music, Visual, GE) 2nd - Mater Dei (Percussion) 3rd - Salem (Color Guard) Class 3A: 1st - Hillsboro (Music, GE, Percussion) 2nd - Mascoutah (Visual, Color Guard) 3rd - Highland Class 4A: 1st - O'Fallon Township (all captions) 2nd - Collinsville 3rd - Fox Grand Champion - OTHS Crowd Appeal Award - Collinsville

Top 3 scores at U of I: O'Fallon 89.15 Marian 86.20 Prospect 82.35

Tiger Ambush Classic Edwardsville, Illinois Class 1A 1st – 52.0 – Wesclin (Music, Color Guard) 2nd – 50.5 - Mater Dei (Visual, Percussion, Color Guard) 3rd – 48.8 – Effingham Class 2A 1st – 58.65 - Mehlville (Music) 2nd – 51.15 – St Charles, MO (Percussion) 3rd – 49.35 – Salem (Visual, Color Guard) Class 3A 1st – 67.75 – Timberland, MO 2nd – 67.7 – Parkway South, MO (Music) 3rd – 66.15 – Francis Howell Central, MO (Percussion) Fort Zumwalt East (Visual, Color Guard) Class 4A 1st – 80.35 – O'Fallon Township (Music, Visual, Percussion) 2nd – 73.93 – Lindbergh, MO 3rd – 71.8 – Belleville East Washington, MO (Color Guard)

Metro East Marching Classic (O'Fallon, Illinois) Class 1A 3rd Place – 53.90 Nashville Community High School 2nd place – 53.90 Effingham High School 1st Place – 56.50 Mater Dei Catholic High School (Music, Visual, Percussion, Color Guard) Class 2A 3rd Place – 55.70 Triad High School 2nd Place – 57.75 Union High School (Music) 1st Place – 58.10 Hillsboro High School (Visual, Percussion) Color Guard – Centralia Small Class Grand Champion – Hillsboro High School Class 3A 3rd Place – 63.45 Fort Zumwalt South 2nd Place – 65.60 Francis Howell (Percussion) 1st Place – 71.05 Fort Zumwalt North (Music, Visual, Color Guard) Class 4A 3rd Place – 63.70 Belleville East 2nd Place – 68.30 Rockwood Summit (Percussion) 1st Place – 68.65 Edwardsville (Music, Visual, Color Guard) Best in Show Percussion – Francis Howell Large School Grand Champion – Fort Zumwalt North

I can guaruntee that O'Fallon won't make semis this year ... they are not going.

It was a tough year ... I was happy to get 11 out of 14. There were 18 bands that I felt could have made finals.

BOA St Louis Results: 4A Music Broken Arrow 1st Broken Arrow Visual Broken Arrow 2nd Blue Springs GE Broken Arrow 3rd Union 3A Music Rosemount 1st Bellevue West Visual Bellevue West 2nd Rosemount GE Bellevue West 3rd Lincoln 2A Music Air Academy 1st Air Academy Visual Air Academy 2nd Camdenton GE Air Academy 3rd Grain Valley 1A Music Union City 1st Union City Visual Union City 2nd Jackson Academy GE Union City 3rd Potosi Finalists: Bentonville BA Lincoln Haltom Eden Prairie Blue Springs Union Kickapoo Bellevue West Rosemount OTHS Mustang Air Academy Bixby

Let's get the fun started with some predictions: Broken Arrow Blue Springs Union O'Fallon Township Eden Prairie Bellevue West Rosemount Bentonville Air Academy Haltom Grain Valley Kickapoo Lindbergh Fort Zumwalt North I think any of the last 5 could be replaced by Irondale, Van Buren, Paragould (hoping they improved since Clarksville), or a few Oklahoma bands. I would love to see this many Missouri bands - but not betting on it (but included them in my predictions for fun)

For Collinsville, they announced that Highland won best music (not Edwardsville) ... if I'm reading the scores correctly, Highland did win music by 0.6

Collinsville Gateway Classic Class 1A 1st Mater Dei – 66.00 (Music, Visual, Color Guard, Percussion) 2nd Northwest – 57.45 3rd Freeburg – 47.85 Class 2A 1st Mehlville – 68.80 (Music, Visual, Percussion) 2nd Centralia – 57.10 (Color Guard) 3rd Mount Vernon – 49.00 Class 3A 2nd Highland – 70.05 (Music) 1st Edwardsville – 73.45 (Visual, Color Guard, Percussion) Grand Champion – Edwardsville

Partial results from McKendree Preview of Champions: Collinsville won small class Grand Champion and their class Triad won class 5A Granite City won class 6A OTHS won class 7A and large class Grand Champion

So just to add on one more thought - we don't know if the court would have deemed the playing of "How Great Thou Art" as a violation of its order since the event never occurred. The school administration may have overreacted.

All right, I'll weigh in. This could be considered censorship but the reality is that the school district brought it on themselves. They had a history of sponsored Christian activities (rallies, giving out bibles in class) and were ordered to stop by a judge. My understanding is that they did not and were warned (possibly paid a fine) and that they would definetly be fined for the next violation. The school administration decided that discretion was the bette part of valor and told the band not to play the song. I don't see this happening on a broad scale because of the specifics of this case. And since a lot of Christian hymns have a basis in the secular (as far as the tunes go), this would be hard to enforce or prove as "sponsoring a specific religion".