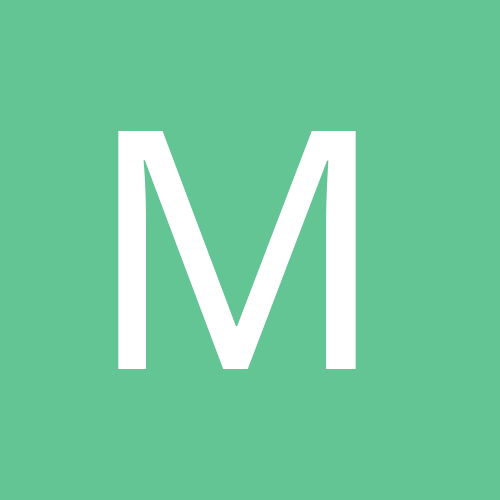 matthewtboswell
Validated Members
Content count

148

Joined

Last visited

Never

Days Won

3
About matthewtboswell
Rank

ILMarching Veteran


Birthday

05/23/1992
GalenEi

reacted to a post in a topic:

Benefit Show (BOZZFEST 09)

Brantmi

reacted to a post in a topic:

Fantasy Basketball?

Brantmi

reacted to a post in a topic:

Mark Buehrle, Perfect Game

Ridgevep

reacted to a post in a topic:

Your Dream Jeopardy! Categories

Anjaerogy

reacted to a post in a topic:

Mark Buehrle, Perfect Game

Anjaerogy

reacted to a post in a topic:

Favorite non band Bands

Anjaerogy

reacted to a post in a topic:

Your Dream Jeopardy! Categories

Anjaerogy

reacted to a post in a topic:

Benefit Show (BOZZFEST 09)

Not entirely sure how Morton finished last in GE. Seen the show a couple times and it seemed to be oozing with it, as is the tradition with that band. However, congratulations to all the bands. It's nice to see ISU placements getting shaken up a little bit.

I echo that and a fine performance this morning. Morton now should aspire to make semifinals outright. That would be cool.Come on, don't try to take this one from them. I don't think he's trying to take this from them. I mean, technically the season IS over for them now, might as well set up future goals but yeah, i'm sure that wasn't his intent in that post. anyways. congrats to all four illinois bands that made semifinals, congrats to all the illinois bands that participated as well. I'm very glad I decided to take that 7 hour greyhound bus from St Louis.

congratulations morton! so proud to see you guys take the next step into semifinals.

Have you seen a lot of these shows yet? Tarpon Springs has been looking really, really good to me. But yeah, all entitled to opinion. I feel like this will be a very competitive year at finals.

All we have is who is attending thus far. Hopefully the lineup gets posted soon; I need to make my predictions. Strangely enough, LWE and Grant, MI are not on this list. Ahhh. I'm excited to finally see O'Fallon perform, something I never got to do while actually in school. Overall, should be a fun competition as always. I'd like to meet up with some people from the boards to watch some bands if anyone is down. Get at me.

Yeah, I'm really interested to see how the next weeks play out at the big BOA events. I have a feeling that most of these rankings will hold true, in terms of the top 10 finals bands or so, but there will definitely be some shakeup going on, and that's what makes this so much fun. Is there a Grand Nats lineup out?

matthewtboswell replied to moverholt's topic in General

Sounds good to me. Keep up the improvements with the forums!

A friend of mine were tossing around the idea of a regional to state system. U of I, SIU, NIU all host a regional. Top 10 or so head to ISU for state. Random draw. This is the bare bones of my master plan

Suggesting that Marian is not the best band in their division is funny. There are a couple other good bands in 3A, however none of them can hold a candle to Marian in playing or marching or overall performance. That's not directed as a knock to them, but rather a compliment to Marian's program.

Everyone should listen to this guy. I mean, he's from Naperville North, and if anybody knows annoying, it would someone from that program. Really? Why does everyone have so much of a problem with NN? It's not that we have a problem with the program. Well, most of us don't. It's that select students from NN choose to be so outspoken and arrogant. That's what starts the problems.

I agree with you about the super regional format- good point. I also agree that its hard to have a unanimous great panel, but what I'm talking about is the overall trend. The quality of the judging panels at ISU has been really inconsistent over the years- what I would like to see is more of a commitment to have a great panel every year, not just on occasion. I feel that thats what the students, parents, fans, and directors deserve. I also wish to leave my high school anonymous, but I would appreciate it if I can present my opinion without it being insinuated that I have no class. You'll notice I didn't rip on any finalist bands, I just simply stated that I believe VJA got the shaft on Saturday. The reason I put this in both posts is because I think its an important issue and I wanted to hear thoughts from others about it. This is also not the first time I've ever posted on this site- this is just a new profile. That said, I wish all Illinois bands the best at BOA in the coming weeks.VJA played a good show in prelims, but things happened and they didn't make finals. That's over. They can redeem themselves at BOA if that's what they feel. If they feel like they were all "screwed" or "got the shaft". I know VJA is a great program, so I think they have the class within the band to not worry about a lack of finals, throw down at BOA to show everyone back here, Hey. We deserved a spot. Then they can come back next year and reclaim that finals spot. Case in point, don't dwell on the past here. A band didn't make finals? Didn't make top 5? Didn't win their class? Take that as motivation to finish off the season as strong as you can.

Wow. Wasn't expecting 2A and 6A to be so close...that could've been crazy...

Keep in mind that all the competitions throughout the year have differentiating judging panels and scoring systems, so you really can't put too much stock into stacking them up side by side that much. Also, we have all these competitions throughout the year to help give the students opportunities to put their show on the field and show everyone in the crowd what they have been putting all of their time and effort into creating. It's been said a million times, but I'll say it again. Most the kids in this activity aren't in it to come away with a piece of metal and plastic every week. They're in it because they're passionate about music and they love the adrenaline and feeling they get when they put on a great marching show. Whether that show involves dancing around, a solemn story, a "broadway performance", or just playing a rock show, everyone and i repeat EVERYONE puts in a ton of work in marching band, and they deserve to be able to put it out on the field more times than just at ISU or BOA or whatnot. Don't worry about scores or "gauging the bands". Just let them do their thing. If kids did this to be accurately judged and to win every single time, there'd be a lot less kids in the program.

Also. congrats to all the bands at Finals. I wish I could've been there to see it all! I'm excited to see some of these guys at Nats though.

Congrats to both of these bands! Especially O'Fallon, tearin' it up!