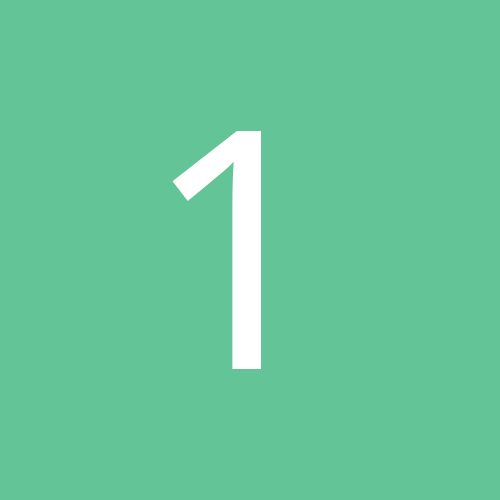 143PMKBAND
Validated Members
Content count

61

Joined

Last visited

Never
So is Marian Catholic participating? It'll be a disappointment not to see the band perform!

Noticed a lot of 'rude' things at U of I ... I did see those 2 golf carts during the performance and I felt bad for the band that was on the field. Lots of 'rude' parents and kids. I had to literally 'shush' two ladies talking at the upper deck. I felt bad for doing that and it's not even my band playing and it's regardless ... it's common courtesy to be quiet when there's a performance going on. Sad thing was that they continued talking until someone else shushed them again. Geez. Lastly, I had to use my tough role as a parent to stop kids from bamboozling (sp?) their way to the front of the line of folks waiting to get in the stands. I was waiting for some smart mouthing back but they meekly went back to the back of the line.

Lake Park rocked ... they did great. Go Marian Catholic!

Marian made it but not Lake Park! Aaarggh!

I'm all for hooting/hollering/clapping/woots for your band, but the annoying cowbells just kill my eardrums! I'm not upset about the usage of it because they are afterall for the kids but folks who use them should watch where they're clanking those horrible loud gizmos!!! One was about a few inches away from my ear and I nearly socked that parent who was clanking it and on top of it, screaming on top of her lungs. Fortunately, I was held down by one of my friends and was asked to chill. Could've been a 'thrilla at ISU'.

DO IT DO IT DO IT DAN! WE'RE WAITING WITH FAIDED BREATHES!

Could it be because Morrison (former Prospect Band Director) is helping out Hersey? It just seems coincidental that the 'creeping up' started since Morrison left Prospect and started helping Hersey. I'm not saying that Hersey is not a quality and great band. We've always been a fan of Hersey and believe that they too have a fantastic band program. I'm just curious. A lot of Prospect 'formers' have helped out Hersey not only in marching band but also choir. I must say though that Prospect's current band director and his staff are doing a fantastic and solid job of keeping the school's band program at its best. Kudos to him!

When do the scores get published? I'm itching to see!

Get up and out of the stands the moment your baby starts fussing! Man I couldn't help but get upset at the baby's parents yesterday during a performance. It's not fair to the audience to hear a baby howling in the midst of a band performance and it wasn't fair to the baby whose dad practically suffocated the baby to 'muffle' the cries! If glaring looks could kill, those parents would be dead by now!

All LW bands! Kudos to them.

I was cold as heck last night... but I was glad to see the finals from end to finish! I'm still not a fan of props but I certainly don't 'judge' each band, positively or negatively, if they have props or not. I judge each band as to how well they performed their music, their drills and their overall performance. I base my opinion according to the intricacy of their drills, the sound of their music, how both affected the entire show and if I were to take away the props, would the show still made a decent show? Did they 'deliver' the show? Of course, I heard a lot of wows and ughs in the stands, especially from those 'inexperienced' eyes and ears and I just shook my head. I was not surprised of the placement. Lake Park's show was awesome and I'm a big fan of their show this year. I had a slight indecision that they could possibly 'bump' Maria off first place but changed my mind seconds before the announcement. Whew! I'm totally confused by the other placements though. I can't wait to see the scores. For now, all I can say is that "Thank You" for a wonderful day. I'm so looking forward to watching the ISU finals dvd! And I'm also looking forward to watching upcoming band competition at BOAs.

Regarding LP winning at the DGS show, people need to keep in mind that the DGS show was indoorsI bet LP would have won regardless.What does 'playing indoors' mean? No drills? Just stand up performance? I saw both LWE and LP perform a couple of times this season and each everytime, Lake Park blew my sox off and I'm from another school! Both music and drills were outstanding. Not that LWE' show is not great but I agree that LP would have won regardless. Their show this year is awesome!

Any one know what's going and why U of I competition is ending so early? What adjustments had to be made in order to wrap things up so early? Very curious.

Thanks so much! How did you get it so fast? Did you watch it on FanNetwork livecast? I don't know what's wrong but I wasn't able to get it!

Not to try and divert you from getting help on our site, but have you tried the bands.org forums?Altous, no one is in the music for all forum. Last chats dated 9/8. I guess they're not as busy as IMO. I am so upset! I don't know why I can't get the live webcast. I had no trouble for the past years. When I look at the schedule of live webcast, today's date is not a part of it so I'm assuming there's not webcast and I got socked $60 and not able to see my band perform today! Ugh!!!!!