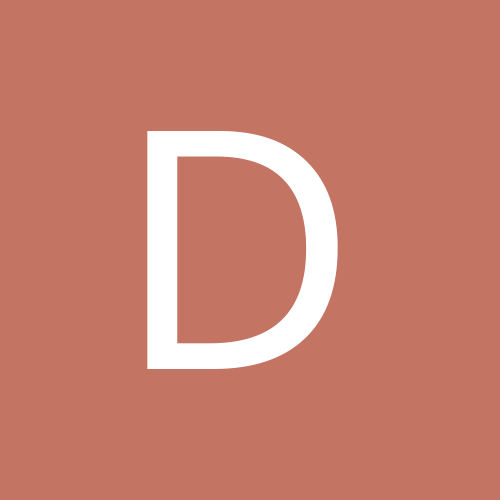 DarthSax
Validated Members
Content count

41

Joined

Last visited

Never
No one is saying that Morton can't perform at that level, its just that, looking historically, Central Illinois bands just havent had as much success as many of the Chicagoland bands. The past few years have shown that Morton has a strong, growing program. But, as good as Morton gets, or any band in the state of Illinois, there will always be the "powerhouse" bands that prove a challenge for them. Don't make the assumption, however, that most people will shrug off an extremely successful season for Morton as another "good year." If they are able to perform at the same level as the top 5 bands in the state, I'm sure they will get the recognition they deserve. People may be doubtful that they can make Top 5, but if they do, there will be no denying it.

These past couple of years have shown us that anything can happen. A.K.A VJA and IVC not making finals at ISU, Naperville North tying for second, and LP finishing fifth. It honestly would not surprise me if Morton in the next few seasons becomes a top contender in the state. I think the next couple years will definately be interesting.

DarthSax replied to robes-and-swd's topic in General

There are all reasons we join marching band. For some of us, its social. Others, its pushing yourself harder than you ever have before. Some of you do it because you have to. To all you "Bandos" out there, what are some of your reasons for joining marching band?

The fact of the matter is, none of us know the reasoning behind director's/arranger's shows. I think its unfair to make assumptions about anybody's program, whether it be Drum/Bugle Corp or a High School Marching Band. This board is about posting opinions, and by all means, you're entitiled to yours, No hard feelings to anyone, but if I strongly disagree with what you say, I'm not gonna stand by idly.

Dont even infer that LWE is using a piece by Prokofiev in order to build off the success the had last year. The fact that they are playing a prokofiev piece is purely coincidental and the decision was based on its musical quality, not the success they had using it previous years. Don't even think that for a second

Dont you mean 2006? sorry if im a little nitpicky, but just wonderin.

DarthSax replied to beatleberg's topic in General

I know of www.indianamarching.com . I believe they have forums, but I can't access them. I think you have to be member to view them.

Really? Wow. Maybe they'll stop our practices too.......

Lincoln-Way East will not be playing Scythian Suite this season. You were right about Mr. Johnson being the director of the Marching Griffins. Just because he was the "director" did not mean Mr. Smith sat on the side. Both were (and are) extremely involved in the marching band. Mr. Smith was the head band director at Lincoln-Way from 1997-2001. He came back to Lincoln-Way East in 2003

Mr. Smith has been the director of LWE since 2003 Please do not start that up again. LWE is certainly not trying to copy off Phantom. If you recall, they also did the music of Prokofiev last year.

According to the 2006 season updates in the "News" section of this forum I've been able to find the shows of other bands, i forget which ones, on their websites, but they haven't been posted here as of yet

I'm surprised there haven't been many updates. Stagg and Waubonsie Valley already announced their show, yet it hasnt been updated on the list. Speaking of other high schools, many have already announced their show on their website, yet it hasnt been posted here.

You make a valid point, but, going back to my original point that designing completely new and original shows year after year can be a hassle, and like the Cadets are doing, with a sequel of their last year show, you can't blame UT for trying to perform the same show that Phantom did in hopes that it will bring them more success this coming season. And remember, they are just a High School. We're not blaming the Cadets for doing a "sequel", now are we?