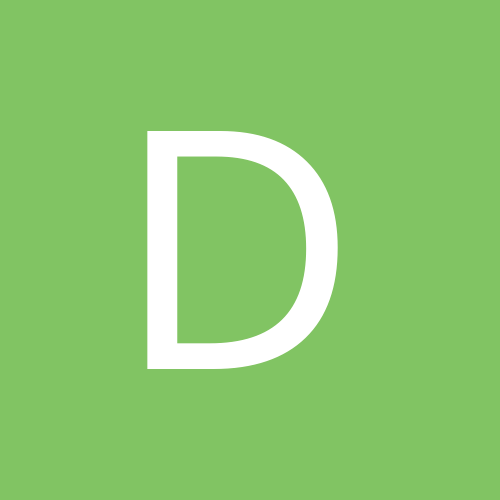 deep_fried_oreos
Validated Members
Content count

23

Joined

Last visited

Never
About deep_fried_oreos
Rank

Newbie


Birthday

10/21/1990
Anjaerogy

reacted to a post in a topic:

The worst judges tape in the world

deep_fried_oreos replied to Dan Balash's topic in Off-Topic

that was hilarious or director says he once threw a tape out the can window while driving home from a competition because all it was was "uh-huh...uh-huh...uh-huh..ok, so I hope my comments were helpful to you"

hey, don't know if this is just me, but I can't get into the main site. The forum works fine but if I try to go anywhere else (such as to see predictions) I get ... Internal Server Error The server encountered an internal error or misconfiguration and was unable to complete your request. Please contact the server administrator, webmaster@ilmarching.com and inform them of the time the error occurred, and anything you might have done that may have caused the error. More information about this error may be available in the server error log. Additionally, a 404 Not Found error was encountered while trying to use an ErrorDocument to handle the request. -------------------------------------------------------------------------------- Apache Server at www.ilmarching.com Port 80

deep_fried_oreos replied to Dan Balash's topic in General

schweet, I'm so glad I got a Wii now

(off-topic, I know) this reminds me of Rock Island at WIU in 2003. The show was the Wizard of Oz and as they started, this storm hit. It seemed like they were calling up the storm for the show! then when thay played "Somewhere over the Rainbow" towards the end the rain stated to let up. It was fantastic.

anyone have any predictions yet? and not just for AAA...AA and A also P.S. I suck at predictions, but I like other peoples

We noticed someone fall at the Wheaton comp (could have been Rock Island, but can't remember which band) -- thought their recovery was quick and non-disruptive. They and the rest of the line reacted well under the circumstances -- generally a non-event. Good job to the whole group; hope the person wasn't injured. yeah, that was me. I somehow found the corner or someone's marching shoe under mine, and on the astroturf......

Do you know that because you heard that result, or because it's just a really obvious guess? Anyone see anything unexpected this weekend?

Class A Wethersfield High School- 3:17 Winchester High School- 3:34 Stockton High School- 3:51 Galva High School-4:08 Class AA Auburn High School-4:25 Farmington Central High School-4:42 Class AAA Rock Falls High School-5:35 Herscher High School-5:52 Macomb Sr. High School-6:09 Metamora Township High School-6:26 Geneseo High School-6:43 Class AAAA Pekin High School-7:00 Rock Island High School-7:17 So, who's gonna win

Rock Island's not, we have IMEA during the day and WIU competition in the evening.

deep_fried_oreos posted a topic in General

So, with the new year begining soon, we'll all have new shows and new memories to ad to that band geek world many of us live in...(i have no life, btw) But, before this new season comes, i'm wondering, looking back now, what ur favorite show was? (beside your own)

I honestly can say that a Porgy and Bess show doesn't sound that interesting. I actually like the music, but I cannot imagine it on the field very easily. Who is your arranger...he or she will have their work cut out for them. It's gonna be pretty dang awesome. the Summertime trumpet solo/duet has a latin groove, it rocks the socks of the rocks.