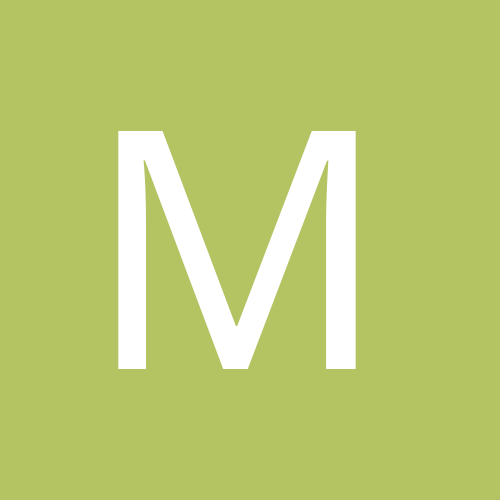 MhsMelloLeah
Validated Members
Content count

12

Joined

Last visited

Never
I was really impressed tonight with the bands. It was great to see Prospect at ISU; they're always a lot of fun to watch. LWE was amazing; great job. That said, the bubble/giant hamster ball made me think of this:

I'm really surprised, but way to go Normal West! Looking forward to finals tonight!

I don't know...I wasn't as much into Conspiracy Theory...the props were too distracting and such. I really liked Lake Park's show, but I've played piano and knew most of what they were performing. Locally, I thought the way IVC ended their show was unique and kinda cool, with them marching backfield singing. And UT was great--but I <3 Rhapsody in Blue...

Yeah, I'd be pretty thrilled if I got something like that... We should start that...have a poll for who is the biggest band nerd... teehee

Springer's insane, God love him... My favorite memory would be night finals, hands down. What an amazing night... Yet something that sticks out appallingly well is getting maimed on almost every bus ride, band camp onward...esp. after Danville ...CHRIS!!!!

you like metallica, leah?! Yeah, I went to their concert when they were in Peoria last year--I missed a Tuesday night to go, but it was fully worth it--they played some really sweet stuff... It was an awesome concert. Has anyone besides me ever heard Trans-Siberian Orchestra?

I have the single most insane music taste ever... I like: ~most classical music (not Shostakovich so much...but a lot of other Russian music) ~Metallica (went to see them in Peoria!!! ) ~Led Zepplin ~Rush ~Canadian Brass ~pretty much anything It's easier to say what I don't like. I can't stand country music, am appalled by a lot of rap music, and have an abiding hatred for most pop music (i.e. Hilary Duff and other such crap).

How do french horn players traditionally greet each other? "Hi, I played that concerto in junior high." Also true (I've heard this conversation, scarily enough ...kinda makes me ashamed of my instrument...)

All the 'bones were telling that one loudly right behind the french horns @ All-State last year... That said (I know, I already posted this one!) How do you make a french horn sound like a trombone? Take your hand out of the bell and lose all sense of taste.

Yeah, no offense to the MHS woodwinds, but you guys were so drama-filled that you needed someone to kinda kick your butts (like a certain sargeant kicked the brass's). But you guys rock. Your sound is great.

How do you make a french horn sound like a trombone? Take your hand out the bell and lose all sense of taste... What's the difference between a dead trombonist in the road and a dead skunk in the road? There are skid marks before the skunk. There are two tuba players in a car. Who's driving? The policeman. What's the difference between an oboe and a bassoon? The bassoon burns longer. I have a bunch more....probably waaaaaaaay too many more...

IVC, you guys are great...this really has been a great season to be a Morton senior (going from Prince of Egypt to this has been unreal) and the sportsmanship yesterday was great, so kudos to you guys. Yeah, you guys said it, being in night finals was unreal--I had a hard time not grinning when they announced us...definitely joygasmic. Best of luck next year to you...