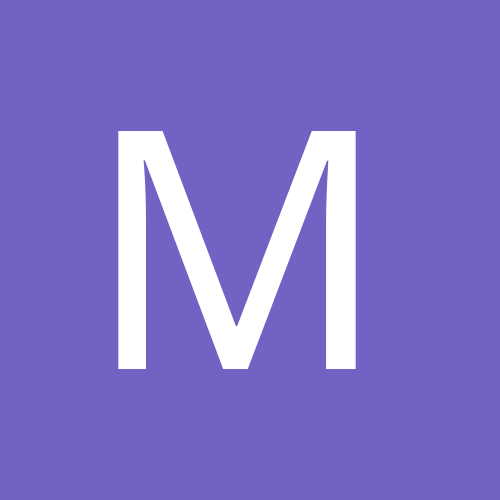 MHSflutie09
Validated Members
Content count

81

Joined

Last visited

Never
About MHSflutie09
Rank

Advanced Member


Birthday

03/31/1991
Anjaerogy

reacted to a post in a topic:

2006 show themes?

I am headed over to watch. It'll be awesome to see all the finalists bands.

Thank you for putting that into detail, it does make more sense looking at it that way.

I have never seen so many exclamation points in my life... I have to agree with ADSkinner. At ISU there was a one point difference, and that is a drastic gap from the results at St Louis. Although I can not speak on this subject, because I did not get a chance to see either of their shows at BOA.

It's nice to finally see some positivity on this topic. I agree with all three of you 100% Performing is such a thrill and I believe a lot of people loose that thought. They begin to worry more about how they will place with their performance than actually performing it...if that makes any sense. Just have fun with it! Shows are so much more enjoyable if you let go and enjoy every second. The crowd notices which band is pumped up to perform, as well as which bands that are not.

I'm going to guess it was a whole lot of morton kids. We dominate these boards...it makes us look like a bunch of kids with no lives (Joking, no one get hostile here.)

Thank you very much, to both of you

Ah you're the best Dan, thanks!

Prairie Central won Metamora? That is so awesome. Congradulations to them!

MHSflutie09 replied to Dan Balash's topic in General

That is exactly what I told the incoming freshman to get them to join. It's such an amazing experience, unlike anything else.

Agreed. And I dont know if any of the IVC drum majors are on here, but I just want to thank them. They were extremely kind, and I was suprised when they came and found us after the awards to say congratulations and everything. Thank you for taking the time to do that, it really did mean alot

I agree! Their performance was good at Morton on saturday, and I can't wait to see how it improves. They also just got a new director recently didn't they? That's a tough switch to go through..

I actually completely agree with that. Well said Band8008.

I am seriously not trying to sound bias here, and I'm not just trying to defend my school, but I just have one question. Why is it that if one band beats another by more than two or three points, that it is automatically assumed as it being inflated? I mean, I completely understand the home band thing, and it makes sense. But we barely beat UT in field last year by less than a point, so I just dont understand why it has to be labeled as that. And I'm not trying to start any sort of fight either, dont get the wrong idea.