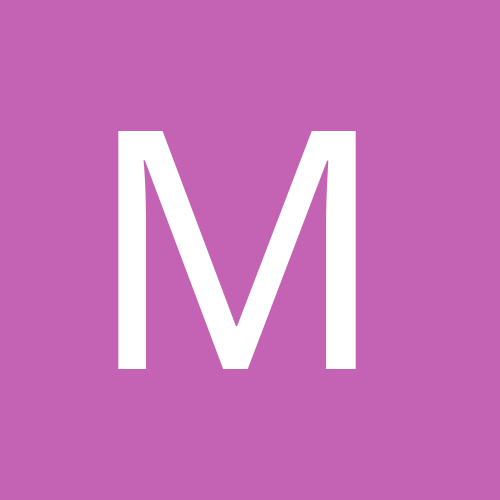 MHSeraoh
Validated Members
Content count

257

Joined

Last visited

Never
MHSeraoh replied to Dan Balash's topic in General

Cadets...interesting. I love Apollo Unleashed. The two that most interest me are Cadets and SCV... I like all the music there.

I know you posted this a while ago, but what were your predictions for finals? Or which topic was it under?

Are there going to be any reviews of the shows posted on the website or in the forums? I always like to see what people have to say about all the shows in detail, and if anyone wants to write some, it would be much appreciated.

LWE saxes. Was it just me or were they not the best part of that show? (the solI not the solO) They were insane, and I was completely blown away. I couldn't hear the soloist too well though. Also, was it just me or was there more saxes than any other section in the band? Some chords had a very prominent sax sound to them, although well balanced.

Morton's shows can be found here

Just a side note. Many of us high school students go onto this site in the school day in study halls or lunch. Please don't let a topic like this get this site blocked by our schools.

I also noticed what seemed to be a big drop in size from at least 3 years ago. Does anyone know if it's true, or just my bad memory?

Anyone else notice 7-9, "Battle of the Townships"?

From what I could tell, a lot of the "cool moves" looked cool, but were forward marched at what looked like fairly small step sizes. The songs worked for the theme, but the flow of the show felt more like a "halftime" show to me. Not to the extent of MI, perhaps that was too strong, but thats what my observations were. That being said, they executed it very well, not to mention really good musicality all throughout.

If U of I has marching band so low down on their priority list, and they treat people accordingly, why should anyone go next year? I'm pretty sure thats the point everyone is making.

MHSeraoh replied to He has to eat it!'s topic in General

Personally, I have seen several shows incorporate (including our own this year) Eric Whitacre, but from the others I have seen, it is very applicable to the field. Personally I am a fan of a lot of contemporary music on the marching field. After watching Spring 1993 (Hindemith), I would also like to see more "classic band" literature reach the field. Another example is Ronald Reagan '03's Horkstow Grange from Lincolnshire Posy.

I didn't like Prospects show, personally. It reminded me of a marching Illini style show, not exactly what I like to see in a competitive HS band. Kudos to Prospect for a well executed show. Their show is very at home at the U of I competition, especially (usually) preceding the MI. That being said, I can't wait to see MC, LP, and LWE. I haven't been able to see many bands this year. One of the few I remember was LWC, not a fan of the design/concept, but it was well executed, as to be expected.

Very nice for those of us on the market ; )

My predictions 1-MC 2-LWE 3-LP 4-VJA 5-Morton 6-Lemont 7-LWC 8-WV 9-UT 10-NN 11-IVC 6-8 are the closest. 1-3 second closest. 4-5 third closest. IMO.

It has always been under scrutiny, but I wouldn't be surprised if this year is the hey that breaks the camel's back, so to speak. I definitely heard some buzz that several bands were thinking of not returning.