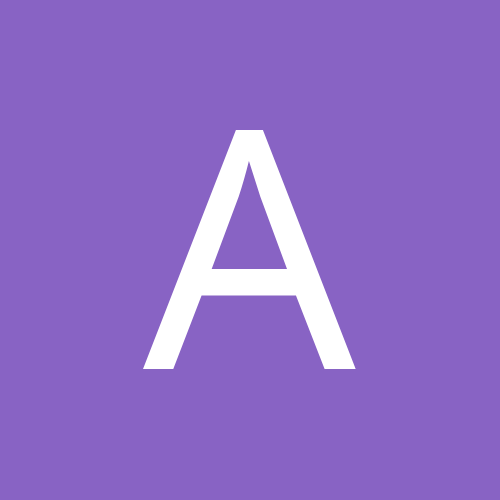 Content count

53

Joined

Last visited

Never
Everything posted by anon
Prospect will be at U of I.

i play the sousaphone and the only thing that i do not like about it is that its shoulderstrap is very old and it really does nothing. i talked to my band director but he says that new pads are 'not in the budget', is there anyway i can make it better without getting a new pad? thank you all

you all really need to get over yourselves! happy holidays

So I really wanted to go to this years Midwest Clinic, but I was alittle confused. Can you buy tickets at the door or do you have to pre-register? I was a little confused on this, and any help would be appreciated! Thanks

The Marching Knights will be there as well...thats what I've heard Since both will be there it'd be worth going.

To Quote Bands of America, "We are all winners in life"

Im glad thats how you feel. Tell yourself how great you are! Now, realize that the administration does not want to do that. Maybe if it matters that much to you you could start your own site and contact your own reliable sources and have your own bands of the year. ...or you could just deal with it.

7A has Prospect 8A has LWE I'd go just to see the bands...

Prospect was the winner at superstate last year, so they will perform as the honor band last in class AAA, and from what I understand they will not have to re-audition for this year. All other bands are by audition, but Im sure we canassume that bands like Libertyville, UT, and Hersey will be there. This years contest will be held on May 5-6, 2006, according to a program from last year.

Prospect was the winner od Super State a year ago if my memory serves me correctly...I would say that the top IL symphonic bands would be the Libertyville Wind Symphony and the Prospect Symphonic Band...UT would definatly be up there too, as would Marian.

are you people serious... can we try to be objective

on task...my vote goes for Wheeling...

no, im just sayin that these are the topics that get out of hand so im trying to get someone to step in and make sure this stays objective before someone gets their feelings hurt and makes some big speech that everyone jumps at...that it all

where is admin when you need him? Havn't we been over this already?

sounds like it gives them a strong base to work off of. I'd look for another impressive season out of them as always....best of luck to all who are auditioning in 2? weeks!

thank you for coming out and just saying that. also, i dont think anyone here wants to talk bad about Robinson, so by telling us things like you just did, like about Mr. Smith, who I am guessing is your director, it can help all of us get to know your band better. 3rd place isnt bad...neither is last...just be proud of what you do...that goes for all of you out there...

maybe someone here can help me out....i really want to march drum and bugle corps, but i have a very buisy summer balancing family and service work for college applications. are there any corps in the area that are more or less 'weekend corps' or a corps that does not travel extensivly or practice any day so that i can fulfill my other things and march corps? thanks.

i guess he/she is just an admirer from affar... lisle, may I just say that I don't think that anyone was really trying to put them down or anything, but maybe you could tell us who these well know bands that they beat are, maybe some scores, maybe what bands they beat in what area at what competition so that we have something to look at, we usually call it evidence. Also, how is all of this great? Just as an observation, why would anyone make it seem that they are unassociated with the band by saying things like, "I am not from the school, never went to the school and do not know the band director." Additionally, all of your 7 other posts are about said Robinson High School. Its okay if you are from there...we probably wont bite you or anything, the only reason I and others have brought it up is because you have really made it sound like you are from Robinson, and thats okay. one more thing...if you seriously think that people actually voting for the bands of the year, an honor which is nothing more than a mention on this webcite, think again... and my closing thought...noone ever said that they minded you talking about Robinson on these forums, actually, Im pretty sure we'd all be happy to know more about them from you since noone else really knows about them rather than you just throwing their name around...

is "lisle" from said Robinson High School?

I thought that the Prospect Guard continually performed with excellence. I'm not much of a guard person, but that guard always had expression all over them in addition to enhancing the 'water theme' of Prospect's show. I also really liked their uniforms, but that was not included in my judging of their guard.

in MY OPINION... This year in Illinois... 1. Marian Catholic: ISU Champ, Best IL band at Indy 2. Prospect: U of I Champ, didn't make finals at Indy, BUT beat out all other IL bands with the exception of Lake Park and had outstandig showings everywhere else the went 3. Lake Park: Had a frusturating year but is finishing very strong, look for them to do well in Nationals. Had they had a better season prior to Indy they would have a case for 2nd in my book, but some key performances were ISU and Knight of Champions when they didn't exactly shine. 4. LW East: Strong Season, Impressive showings at Prospect Competition, Indy and ISU 5. LW Central: Strong Performance at ISU and good showings elsewhere...its tough when you are competing with Prospect every weekend. yet, still had a impressive season. Biggest Surprise Band: 1. Morton: Outstanding season. Great showings at local competitions and impressive at Indy. Best Drumline: 1. Prospect: Once again...outstanding Best Guard: 1. Prospect: They had something that I just didnt see in other guards Best Winds: 1. Marian: As always, very strong symphonic sounds produced from thir winds. Their show allowed for their winds to be featured and they have executed marvelously. Best GE: It is very close between Prospect and Marian in my eyes. Marian has a great show with the Vietnam Memorial theme and Prospect's H2O has thrilled me everytime I have seen it. I'd say that Prospect would win the visual GE and Marian would win the audio GE, though both could easily have both...if that makes sense. anything else you would like me to comment on... keep in mind that this is MY OPINION!

Does this seriously matter? Ive seen the same things happening all season at local competitions.