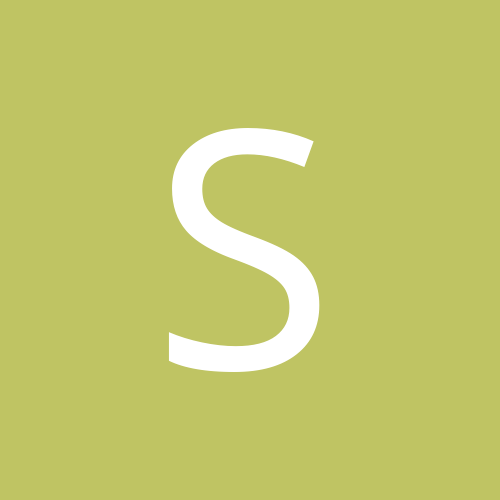 Content count

156

Joined

Last visited

Never
I just wanted to add that back when I was at NNHS, we made finals at BOA every year. They/we have fun shows but the judges also saw that they/we marched well too. The one year we didn't make finals at BOA was when we went to the Texas regionals. We got 13th place. The top 12 made finals.

May i just say.. I agree! It's so weird! and next year, there'll be another one, right? East & Central were always amazing (We tied 2nd with East my sr year!), I really wish I could watch LWN

Not sure if I'm allowed to post in a topic that "died" 2.5 years ago.. lol I was talking to one of my fellow ex-guard-captains yesterday and we really miss guard! She's helping out at a local high school and..well my school doesn't have a guard (college guards are kind of boring anyway) but if we did have one, I think I'd be in it just becasue I miss performing. And I'd make sure the routines are a bit harder than what normal college bands do. Anyway... NNHS is doing pretty amazing this year. So far. From what I hear

haha yeah, I said that a couple pages back! On the first page, to be exact

sarah replied to kmrobins03's topic in General

wait.. you have to be gay to be in it? is that what they're saying? i know i'm missing something!

lol the girls in our winterguard have been counting down for a long time! i remember one time, they were all like "4 months til band camp!! 4 months!!" lol.. i miss it already.. we're in between seasons right now.. but i'm a senior so..

lol thanks. didn't think anyone would actually look at them

click pictures of us from the championships finals in LaPorte

i never saw that one.. who did that one?? Independence made everyone cry.. BOTH days! cuz they keep adding and changing stuff! it just gets sadder and sadder.. i LOVE Independence

Yeah, the people in charge of the circuit told our coach that we should move up (We have a new coach every year. It's our curse ) So we did And yes I'm a senior. I miss guard already. SO much. I'm going to U of Iowa next year and I don't know any independent guards over there but I do really want to join one! Cuz Iowa doesn't have a colorguard! ack. I was thinking of trying out for a drum corps too but it's kind of too late for this summer

sarah replied to Playthetrumpet41's topic in General

Yeah... band geeks and orch dorks

Actually no we're not. We just finished with the Midwest Championships. It was our first season actually going there! We joined the circuit my sophomore year. We were in Class SRA and we only went to the normal competitions. That year and the next year. This year was our first going to Laporte. .. It was also our first year doing really bad! The first 2 years in the circuit, our lowest placing was 3rd. We always got 1st and 2nd. Once, we even tied for 2nd. This year we moved up to Class SA because they said we were too good for SRA and it wasn't fair to the other guards.. lol.. So our highest placing this season was like 7th out of 9th.. and our lowest placing was dead last (4 point penalty..) hahaha.. arent we great..

Oh yeah in the SRA class, right?? I didn't get to watch them.. Only the guards that went after we performed. My favorite shows are Independence, Lake Central SO, and Andrew. But there were lots of really good ones .. and we werent one of them.

wow. Right now they're all deciding on whether to build a 3rd Naperville school. Since there's no room in the 203 district, theyre building it in the 204 district so it will probably be _______ Valley High School like Neuqua and Waubonsie. .. so it's actually like a 5th Naperville school.. but the 3rd in the district EVEN THOUGH Waubonsie's in Aurora.. it's a Naperville school What would the 5th Lincolnway be.. South?