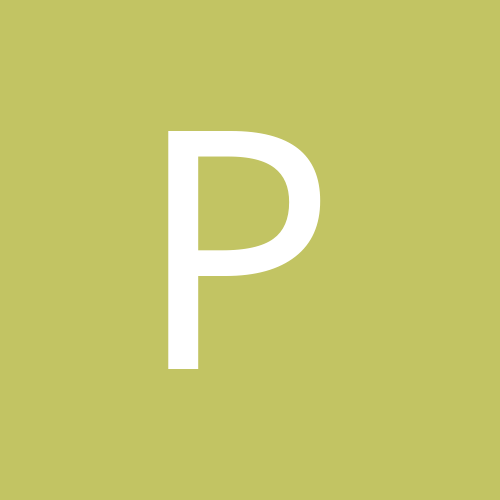 Phan1994
Validated Members
Content count

99

Joined

Last visited

Days Won

3
About Phan1994
Rank

Advanced Member


Birthday

11/03/1994
Anjaerogy

reacted to a post in a topic:

Fun Band Icons (for fun)

ErnestMog

reacted to a post in a topic:

DCI St Louis

So out of curiosity (because I feel like SOMEONE here might know), does anyone know anything about the DCI St. Louis show scheduled on July 22nd. Now I've heard that it may happen at O'Fallon Township High School (go Panthers), but nothing's been confirmed on the DCI website or by the high school band program. Could someone please tell me anything you happen to know?

The Lake Central drop is just ridiculous. Also I think they switched to a 3 round format in '95?

So I get that judges change and such and difference of opinions, yada yada yada. But Marian Catholic's swings of 15th to 6th to 10th with scores ranging over 4.25 points between prelims and semis is a little more than confusing. Anyone care to venture a guess as to what happened?

RSchwerdle

reacted to a post in a topic:

Grand National Finalists

I'll steal Dan's post from another board: 1) 97.15 - Tarpon Springs 2) 97.00 - Broken Arrow 3) 95.35 - Avon 4) 94.90 - Carmel 5) 92.05 - William Mason 6) 90.05 - Flower Mound 7) 89.45 - Wando 8) 89.45 - Homestead 9) 88.80 - Kennesaw Mountain 10) 87.45 - Marian Catholic 11) 86.55 - Union 12) 86.45 - Lawrence Township Music: Tarpon Springs Visual: Broken Arrow GE: Tarpon Springs E'sprit de Corps: Marian Catholic 2016 Rose Parade Invitee: William Mason And I do have to ask: What in the name of God happened to Marian Catholic?

And looking back I wonder how in the world I forgot about Homestead....

2014 BOA Grand Nationals Finalists: Broken Arrow, OK Tarpon Springs, FL Kennesaw Mountain, GA Lawrence Township, IN Avon, IN Marian Catholic, IL Carmel, IN Flower Mound, TX William Mason, OH Wando, SC Union, OK Homestead, IN

Completely forgot about them!

My thoughts are as follows. The first 7 are hard finalists and the next 5 are soft. The next 4 are groups I feel could sneak in, and then the last 3 are bands that are on the far outside Avon Carmel Broken Arrow Tarpon Springs William Mason Marian Catholic Kennesaw Mountain ______________ Lawrence Township Flower Mound Union Wando Dobyns-Bennett ___CUT OFF____ Lafayette Owasso O'Fallon Center Grove ______________ Castle PCEP Franklin

2014 BOA Grand Nationals Semi Finalists: Broken Arrow, OK Marian Catholic, IL Avon, IN William Mason, OH Carmel, IN Castle, IN Tarpon Springs, FL Flower Mound, TX Kennesaw Mountain, GA PCEP, MI Union, OK Bellbrook, OH Walled Lake Central, MI Ben Davis, IN Lawrence Township, IN Wando, SC Adair County, KY Center Grove, IN Lake Central, IN Dobyns-Bennett, TN Owasso, OK Lafayette, LA Centerville, OH North Hardin, KY Reeths-Puffer, MI Franklin, TN O'Fallon Township, IL Arch Bishop Alter, OH Homestead, IN Norton, OH Upland, CA Wakeland, TX Milford, OH Panther Creek, NC Cary, NC

Unfortunately I'm relying on what people are telling me. I haven't had an opportunity to really sit down and watch anybody I want to see, and it's driving me absolutely nuts!

Well what are you calling an unbiased competition? If I remember correctly, you called out the Tiger Ambush Classic for being biased towards larger, more established groups, so that nullifies that class win right there. You can't have it both ways. And I have no disdain for SoIL bands. Much the opposite. I believe there are programs down here that could go to ISU or UofI and do very well against Chicago groups, but they just don't have the opportunity or desire to do so. Edwardsville making finals at ISU is a step in the right direction. You have no right to put words into other people's mouths, especially when you're trying to win an argument of any kind. I know nothing of the marching programs south of I-64 save for Murphysboro, so there might very well be a group down there that I enjoy much more than the Crimson Express.

Band Rookie

reacted to a post in a topic:

Southern IL Bands

We've got a whole extra day left and then Semis. Given O-Town's tendencies during their second run (they usually drop 2 or 3 places, if not more), I'm going to reserve judgment until Saturday. I want to see them nudge their way in, but you've got to get to Saturday first.

Behind Lake Park and Hersey. Yet they still secured both the Music and Percussion captions. I'm fairly certain I can bring MYSELF to say Murphysboro is "outstanding," but not on nearly the same level. The number of 1st place finishes is not a way to compare bands, especially across competitions (did these two even go head to head this year?). Never said they were. But I will reiterate, getting a number should not be your goal. Putting on a good performance for both yourself and the crowd should be, and how you play for your audience and how your audience receives your show will be reflected in whatever score you receive. The score does not determine the greatness of a show, but the greatness of a show determines the score.

I'm pretty sure that's only a rule that the Marcus district uses. Even then, I really have no idea where everyone is.