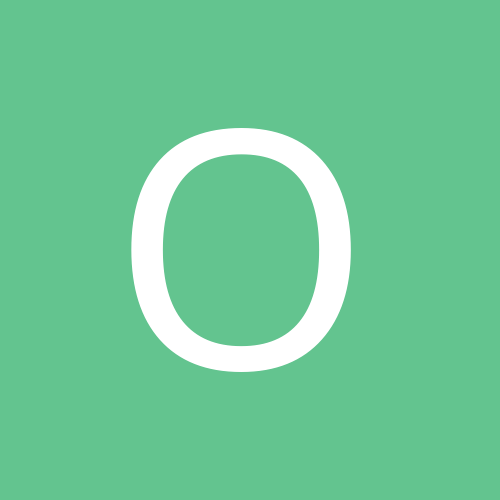 OldDrumMajor
Validated Members
Content count

17

Joined

Last visited

Never
OldDrumMajor replied to Drummer79's topic in General

My son is a clarinet player. In Aug '05 he started learning the mellophone. He took lessons from one of the marching band brass instructors. He worked his butt off. In Dec. he auditioned for the Colts and made it. He had a great summer. He was not the only woodwind player in the brassline either. He started at U of I this fall and is playing clarinet in Symph. Band I and mellophone in the Marching Illini. If you want to do it. Go for it. Get some instruction and practice, practice, practice. Old DM

Herscher definitely was grand champion also. I can't remember the year(s). Maybe '80 & '81? LP won the big trophy for the first time in '79 (pre-Snoeck). I should stop by the LP band room and look at the ancient history on the old trophy. Back in the day if you were grand champ 3 years in a row you got to keep the travelling trophy. I wonder if they still do that? It's been a few years since a band won three years in a row. Disclaimer: If I goofed any of this up forgive an old guy with a fading memory. OldDM

I can confirm that Monticello was grand champion at ISU in '77 and '78. I was drum major at LP then and we were 2nd. Back then there were only 2 classes AA and A. OldDM

I was wondering if Mr. Morrison's successor has been announced yet. I'm surprised that there hasn't been much talk about it. I've heard that the selection has been made.

I saw the Carmel director give the DM tempos with a metronome at BOA St. Louis.

Lake Park's drill is written by Mitch Rogers, who does DCI work. Music is arranged by Ken Snoeck. OldDM

Did you ever notice that whenever your band places higher than expected and/or above a band you usually don't place above that the judging is eminently fair and that no politics (or other dark forces) are involved? Or that when your band doesn't place as high as you expected and/or scores lower than a band you usually beat that the judging is unfair, or incompetent or unduly influenced by politics, reputation, or anything else besides quality of performance? Just wondering. Reminds me of the old George Carlin joke: "Did you ever notice that everyone who drives faster than you is an idiot, and that everyone who drives slower than you is a moron?"

I know Monticello won in 1978. I think they won in 1977, too. I was marching with Lake Park then in the early days of their competitive program. Back then there was only class A and AA. In '78 LP won AA and Monticello won A in prelims. I can't remember if we won AA in '77 (must be getting old). LP first won ISU in '79 the fall after I graduated. Ancient history class dismissed.

Full score break downs by caption can be found at lakeparkband.com. Regarding the size of LPs band: this year they are 160 - 165, the previous few years they have been just over 150. This year there will be a rare late season competition with both LP and Prospect participating. Both will be at the BOA Indy regional Oct. 29.

Below are the schools that were shown on the back side of the Joust T-shirt design. It may not be the definitive list, since Watseka isn't on it and it sounds like you're coming. Andrew Downers Gr. S. Hersey Jefferson (Iowa) LP (judged exhibition) Lemont LWC LWE Naperville N. Prospect St. Rita Warren Twp. Waubonsie Valley Waukesha N. (WI) Waukesha S. (WI) Wheaton Warrenville S. Whitnal (WI)

LP will be at St. Louis and Indy.

One more... We do something called a "Contestathon". Each band member sends 10 letters to family and friends (usually out of town since we hit up the community on tag day and business for the auction and Joust ad book) soliciting pledges based on the band's score at nationals. The option of a flat donation is also there. This makes ~4k with a fairly low participation rate by band members.

At LP our biggest fundraiser is the Joust. We also hold a tag day the Sat. after band camp. This involves groups of band members going door to door in the community asking for support. Raises $10-15k each year. Every other year we hold an auction. This does pretty well, too. We were also very happy to make a profit on our winter guard show last weekend. We have a few other smaller fundraisers but try to avoid selling "product" although the winterguard does do an Avon fundraiser.

It's too soon for any news on LP's show for next year. Mr. C. will probably talk about it at the organizational meeting in April. LP was 14th in semi's at GN.

Thanks. I'm an LP alum and an LP parent. I was DM in the late 70s and my son is DM now.