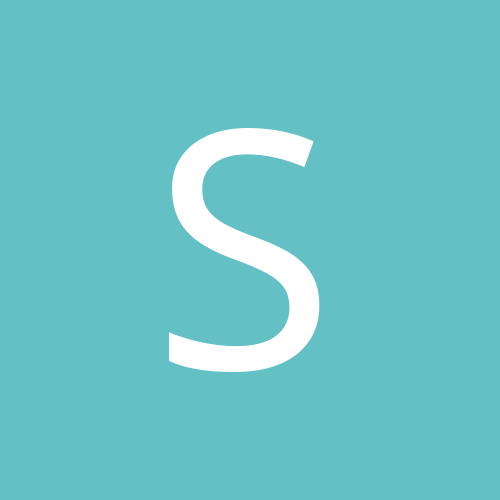 Content count

154

Joined

Last visited

Never
Anyone have the updated results of finalists?

Thanks dailydrill. Any word on how IVC looked? I wish I could make it to finals but WIU is hosting #1 UNI tonight.

Anyone have the results in from 1A/2A?

I said Morton currently has the better program. I also said its not a stretch for IVC to compete and possibly win 2A. Doesn't seem like a crazy statement to me. I must have missed something.

I was simply asking what he was saying about IVC. I never said IVC had it right. 1-I agree Morton is the band to beat in 2A. How was 2A a wild card when IVC won in 98,99,02,03,and 04 but Morton wins two years now and they dominate the class? Afterall for Morton being the force they are and IVC having the supposed down year they did, it was only a 2 point spread at ISU. Just in 2004 IVC was almost ten pointing the second closest band in 2A. I wouldn't say IVC has it figured out by any means. It is the opinion of many that they are stuck in the past. The direction of the program is a whole other debate. The program is rich in tradition and somewhat stuck in its roots of classical and traditional shows. Morton is a great program and I have all the respect in the world for them. I was a part of the IVC band that didn't place after winning three years in a row when Morton had that magical year. I too thought Morton was goign to run away from IVC but after seeing results this year at ISU, I'm not so sure. Some people may say Morton went first in class and IVC went last, but this was supposed to be a very down year for IVC. If anything..2A is NOW a wild card. There are four quality bands in that group. Morton right now is def. at the top. They have it all going for them and they are running with it. Their program deserves all the respect in the world. Anyways...I was just wondering what his post was implying about IVC and their competition. Nothing more. Nothing less. I don't post here much anymore but is it that hard to ask a question without getting jumped like that?

Stop glorifying the mediocre. Making sure everyone has that nice warm feeling destroys any drive to improve. Refuse to seek good competition and settle for what is easily attainable, and watch the competition with higher goals pass you by. (see Prospect and IVC). Try to stand at the top of one ledge and you're likely to fall, but keep climbing up and who knows where you'll . I'm not sure what you are trying to say about IVC here could you please explain? I wasn't sure if you were implying IVC does not go up against solid competition? Please expand on this for me.

I just got a phone call from a friend at ISU,Morton won 2A but coming in second was IVC. Murphysubro finished third. I'm very proud of IVC today. I told all of them I talked to they had nothing to lose and to have a great show and they did. Awesome job guys. Congrats to Morton as well. I hope they have a great showing in finals. Represent 2A well. I'm off to go get ready for Western's home game against ISU now .

When it comes down to it...Morton is in much better shape for ISU then IVC is. There will be no parade at ISU. IVC knows they have a lot of work to do.

What is all the fuss? I rather win the field portion then win GC. Thats what happened to IVC last year. They had the top field score on the day but lost GC becasue of parade. All of the 5A scores were very close anyways. I think everyone knows that without a doubt Morton was the best band at Metamora. I also think everyone knows what the story for IVC has been this year. It has been a down year because the music sounds good but the drill is sloppy. I'm not sure why someone would be upset for IVC getting GC if that is the case. Even if Morton had done parade I still believe the GC would have come down to IVC and Washington, unless Morton has drastically improved their parade. The scoring system is set clear from the start so who cares? I rather have the best field score on the day such as Morton did. The U of I system is better you are correct, but it is possible to not place in field and still win the Gov Trophy. I remember we (IVC) finished 4th in our class in field but first in parade and won the GC for b/cd. Ofcouse, field scores were very close.

I'm very interested to see a showdown between Pontiac and Morton. Thats who I think it will come down to. Galesburg and Washington have an outside shot as well in class A, but I think Pontiac could really give Morton a run for their money.

The band to beat? Pontiac. They have been rock solid so far this year at Washington and our show here at WIU. I'd like to see how they would compete against Morton. Morton and Pontiac are probably the best two bands in the area. IVC is having a down year and I don't see them getting to the level they have been in the past this year. In all honesty I see IVC going through a rebuilding stage through the next few years. Dunlap has been down for the past three years or so.

Pontiac won 3A and Shepard won 4A. Pontiac won the Dale Hopper Big Class Grand Championship. Farmington won the small class Grand Championship.

I forgot about Pontiac. IVC has usually done pretty well against Pontiac however I saw their results from Washington and they could be the band to beat. My fault for overlooking them. I would say it is between those 3 bands. Shepard was here today at WIU and had a practice and then watched our Marching Leathernecks practice. Should be a good day tomorrow, very interested to see the bands.

I'm not sure where you found that lineup but I do not believe it is correct. http://wiu.edu/bands/events/athletic/class...ce_schedule.pdf Should be between IVC and Alan B Shepard.