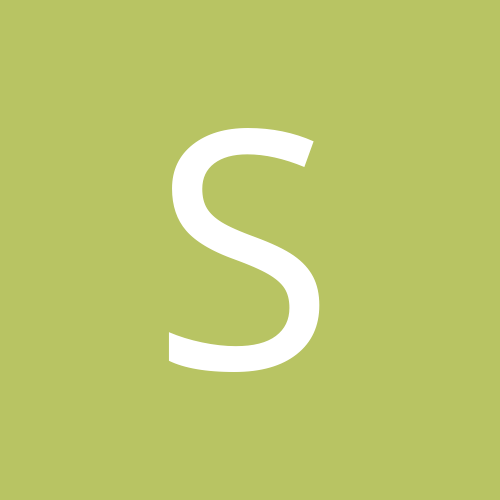 Content count

35

Joined

Last visited

Never
sabros replied to robes-and-swd's topic in General

An awesome idea, but will never happen, and why?? Because if Marian Catholic or Lake Park were slated for 8am, they would tell ISU to eff off and would be no-shows. So, ISU panders to them and keeps 1A and the first part of 2A in the dark. Plus, the current system is a screw on Southern and Central Illinois bands. Take a look at the bands in 5A and 6A, and you'll notice that with the exception of UT and Collinsville, the 5A and 6A bands are all from Chicago. SO, they get to enjoy all the later performance times, plus score inflation. If you switched to BOA style, goodness forbid some of those bands might have to *GASP* spend Friday night before the competition in Bloomington, or even *GASP GASP* get up earlier Saturday morning like the Eureka's of the world! And everybody knows you can't make suburban schools move that fast or get up that early...they might break a nail!! That would be sweet too. As long as bands retained the option of going up in class. IVC would not be happy, but who says they're really happy right now, having to contend with some pretty hot bands in 2A who don't look like they're going away any time soon. Ah yes, I see that now. This would be the prime motivation to move up, IMO. Regardless of what people say, point inflation across the classes happens, and I would think a band should be able to beef themselves up and go up against "bigger" competition if they so desire. And if they've decided to make the move pre-emptively, then they won't compare with the other bands in the class and will score poorly. However, if they're a hot band, then they'll score better and the move will make sense for them. It's been a long time since I've marched, but I do want to respond to your comments about suburban bands "not getting up early" or "breaking a nail". Baloney. It's true: it is better to have a later time so they can travel. And performing late in the day is just better. But I know for a fact they get up early, they practice hard all day before coming down there - just like they practice hard every other weekend. When I was in school, we might've had a 3-5pm performance slot for prelims, but we were at school practicing at 7am. And there were years where the band did go down the night before, so they could be closer and practice more. That said, we also had a taste of what it was like to have early performance times (at BOA, pretty much). And I know it sucks. I'm not sure if ISU could ever be overhauled in this manner. But to say that those bands don't work hard or don't have to rough it, well, that's just unrealistic. And sour grapes.

Re: all these comments about brass playing over woodwinds... Loud !=Better for mature musicians. Whether you like it or not, you're talking about marching band, and not drum corps. A band is at its best when it has a good blend of all the voices, including woodwinds. I love a rich, brass sound as much as the next person, but I am a longtime clarinet player at heart, and will always appreciate the "color" contrast that good woodwind sections can provide. And if scores matter to you, you'll find that music-educated judges will agree. Also, have you ever heard a really awesome woodwind line on the field? If you want an education, go dig up recordings from mid-1990s Prospect or Marian Catholic shows. Or go dig up late-1990s Lassiter shows from BOA. Listen to the clarinets. I'll bet you've never heard a section that can play or project like that. Just food for thought.

sabros replied to Benji's topic in General

Victor J. Andrew...their DM's salute other bands. Yes, VJA has always had class. I watched their director clapping for the other bands who made Finals on Saturday night, when I'm sure they were all disappointed. When the teachers set the standard for their students, and tolerate no less, you will have a classy organization.

I can't remember, I'm sorry! I thought they had, but then I remembered Warren Township did, because people from there were sitting right by me. And I think that it was only 11.... They did a really nice job on their show, though. Good music, well-performed. Naperville Central was also excellent, and I don't remember them making it either. They got a standing ovation in parts of the crowd after they were done. Looks like there's just too many good bands...

I was there for the end of 5A, plus 6A. I heard the finalist announcements. I didn't get a chance to write the list down, but I believe this is right: Eureka - 1A Morton - 2A Lemont - 3A Marian Catholic - 4A UT - 5A WWS LWC - 6A LWE Lake Park Naperville North Warren Township There were 11 bands, I think. In 5A, WWS took all captions except for GE, which went to UT. VJA took 3rd place in 5A and did not make Finals. Lake Park took 3rd place in 6A after LWC and LWE. I believe LWC took all captions but Crowd Appeal, which went to Naperville North. Very interesting results indeed.. I wasn't able to stay, so we'll see how the evening panned out.

As a member of that staff, I can assure you that there has been no change in show design approach--A coincidence between your personal taste and the years we have produced certain shows, maybe. Some years just happen to be more successful than others, but no one has ever said "Let's put together this kind of show because we are going to BOA this year." That would be like saying "Let's make a greater investment in the kids this year because we're going to a bigger competition." The students are the prize any year regardless of where they perform, and to change any approach, design or otherwise, would be in stark contrast with the educational objectives we strive to meet within that program. -RB Ooh, well said, RyanB. I'm kind of crusty alumni at this point ('96), but it's good to know that there are people involved with the program who have class and who obviously care about what they're trying to accomplish. As an aside, I think the "it's a BOA year" mantra came from some of the parents building the props in years past. I believe they came to understand that bigger shows provided more justification in the greater investment in time/materials for visual effect. That said, I know they certainly don't spend any less time on so-called "off" years - those parents always do SO much for their children (as do the parents of all the bands' students)!

Heh, cool. The alternating "involved" vs. "simple" show designs probably owe to the fact that they only attend BOA events every other year, so they put even more time and effort into those shows. Thanks for the summaries!

Thanks for sharing your feedback on the show! As far as the placements are concerned, I wouldn't worry about it too much this early in the game. There's a lot more cleaning and learning of shows that still has to happen over the next month. As we know, sometimes aspects of one band's show are less demanding, and they get things put together sooner than the others. Sometimes that doesn't leave as much room for growth. But it's nice to see some variety in the top 5, regardless. I think it challenges all the bands and keeps them on their toes! (no pun intended) Did you have any other impressions of the shows (particularly the finalists)? I'd like to hear about Andrew, WWS, etc.

VJA has made finals every year since 1992, the first time they made it. That was my freshman year in HS! (creakin' in my rocker, now!)

sabros replied to LWCMKtrumpet06's topic in General

I consider both LWE and LWC to be new, though they both obviously co-own some of the L-W Community history of excellence. I was in school during the LW powerhouse era, so I remember what it was like to see the platoon of Marching Knights filing up for parade Of course, since I went to Andrew, I'm personally happy to see the LW* bands become a more "manageable" size, since there's more of a chance of other bands competing with them that way! But, as previous posters mentioned, you need to take history for what it is, and make your own legacy. That's what you'll remember down the road.

One more thing. All the money in the world won't help if the students aren't inspired and ready to work hard. That, and great teachers, are essential.

Well, most programs that do have a lot of money have parent organizations that are very effective at fundraising. Without the support of parents and the community, the program can't add all of those touches (new unis, coach buses, new instruments, extra instructional staff, props...) I know that when I was in school, we had a certain budget from the administration, but the parents both fundraised and put out a lot of cash that allowed us to go beyond that amount. This is fair, since it's their kids benefitting from the activity anyway.

sabros replied to ~MaRcHiNgBaNd~'s topic in General

Practiceswrong, good for you. That sounds like the right attitude to have. I hope you enjoy your first BOA experience - it's always very exciting!

Having hailed from that area as well, I'd say it's one of the strongest areas in the state overall. Now, before this erupts into a Chicago vs. the rest of the state argument, let me note that there are plenty of other excellent bands in other areas of the state (the college towns; St. Louis area, and plenty of others). There's also emphasis placed on different aspects of the music program in different areas, so while one may not be into competative marching band, they may have a wonderful orchestra or concert/jazz bands, etc. All that said, growing up in Tinley Park and going to Andrew, I know what our district was like for IMEA auditions. It SUCKED to have to compete with that much talent. Ultimately, it was probably great to be challenged so much, and to regularly see other groups in performance and meet them in competition. Anyone who's grown up in that area and had the opportunity to participate in this activity (over the past 10-15 years especially), should consider themselves very fortunate for the opportunities they've had. We should thank our parents and communities for supporting us!